Made In Australia
Highest Premium Quality
A$8.50 fix shipping rate
AU and US wide (free over $75)
100% Satisfaction
30-Day Money Back Guarantee
Local Customer Service
In AU and US
Premium Espresso Beans - Smooth Arabica Mild Roasted Coffee Beans
Regular price
Sale price
$34.90 AUD
Unit price
per
Sale
Sold out
You are covered by our 30-DAY MONEY-BACK-GUARANTEE
Pay with Zip – Own it now, pay in 4
This coffee comes from the volcanic highlands of Guatemala, which means that we can extract all the nutrients from our beloved volcanic soils. Our plants are given a balanced diet which allows for stronger harvests; hence, our coffee beans have an exquisite aroma and a unique flavour, coffee connoisseurs around the world are always delighted!
Low to no acidity for better digestion and easy on the stomach.
The high altitude, the volcanic soil, the clean rain and the gentle treatment of the coffee, no pesticides, herbicides or glyphosate mean low to no acidity - you will taste and feel it!!
Mild Smooth Coffee Flavour
Mild roast coffee beans are roasted for a shorter period of time and at lower temperatures, which preserves more of the beans' natural flavors and acidity. Mild roast coffee has a lighter, more acidic and fruity taste with a subtle sweetness. It typically has a higher caffeine content than dark roast coffee due to the shorter roasting time.
From the volcanic highlands of Guatemala to your table, Guatemalan coffee continues to get the highest ratings and awarded amongst the best coffees in the world.
The Specialty coffee association has given these beans 87 points which means they are excellent!
Explosively Special Flavours
Our coffee beans are grown with volcanic soil, which brings a smooth taste rich in minerals. Our coffee is pesticide & herbicide free, glyphosate free, definitely no GMO's we treat our beans with the outmost respect so they can maintain their clean pure flavours and clean taste!
Clean & delicious
We look after your lovely coffee cherries with great care and the environment they are born, nurtured, and raised in, because we care for you, our costumers! Your delicious non-acidic coffee beans are clean, because they are pesticide free, cleaned with filtered water and greenhouse dried! We treat your coffee with the utmost passion and care!
Guatemalan Coffee
Guatemalan coffee is known for its low acidity compared to other coffee varieties, and there are a few reasons why this is the case.
Climate: The climate in Guatemala is ideal for coffee cultivation, with high altitudes, volcanic soil, and ample rainfall. These conditions allow the coffee beans to mature slowly, which results in a less acidic flavor profile.
Varietals: Guatemalan coffee is typically made from the Bourbon, Typica, and Caturra coffee varietals. These varietals are known for producing coffee with lower acidity levels.
Processing: Guatemalan coffee is often processed using the "washed" method, which involves removing the outer layers of the coffee cherry before drying the beans. This method results in a cleaner, smoother flavor profile with lower acidity.
Roasting: The way the coffee beans are roasted can also affect the acidity levels in the final product. Darker roasts tend to have lower acidity, while lighter roasts are more acidic.
From the
Highlands of Guatemala

to your table! 

We source our coffee from 12 farms and 6 primary coffee mills founded and runed by our extended family. Our family has been  growing, processing, and exporting quality coffee, for more than 132 years!  
Safe & Clean Coffee
Pesticide free

Herbicide free

Glyphosate free,

No GMO

Safe and clean

We care for our coffee because we care for you!
Share with your friends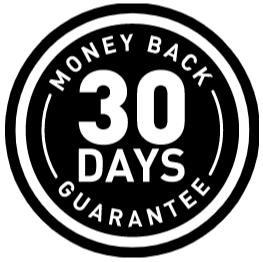 Shop with Confidence
We understand buying supplements is a matter of trust.
Two things are required to build your trust in us before you place your order:
1. Positive feedback from other independent parties - so please read the reviews from customers located all around Australia and the U.S.A. mainly
2. Reduce your risk as much as possible - the last thing we want is unhappy customers. So you are covered by our 30-Day Money-Back-Guarantee if you are unhappy with the product! Just contact us and we will refund you - No questions asked!