Made In Australia
Highest Premium Quality
A$8.50 fix shipping rate
AU and US wide (free over $75)
100% Satisfaction
30-Day Money Back Guarantee
Local Customer Service
In AU and US
95% Organic Curcumin Extract Cocoa Flavour - Turmeric Powder With Black Pepper - Organic and with Black Pepper,
Pay with Zip – Own it now, pay in 4
30-Day Money Back Guarantee
Shop with confidence! If it is not the right supplement for you simply get your money back within the first 30 days - no questions asked!
100% Customer Satisfaction
Your satisfaction is our top priority. If you are not happy with the product or results we'll refund you 100% of your money within the first 30 days - no questions asked!
3-5 Day AU & US Delivery
Our priority is to deliver your products to you as quickly as possible. Plus, when you spend over $75, enjoy free shipping on us!
WHAT IS COCOA FLAVOUR CURCUMIN
A Natural Superfood
95% Curcumin Powder extracted from the Turmeric Root with Cocoa Flavour
Has a long and thoroughly researched list of proven medical benefits
Cocoa flavoured, adding the benefits and taste of cocoa to the blend
With this new and innovative blend comes a new list of benefits. The cocoa has natural oils in it which boost absorption even higher, and mean that it can be added to things without the need for an oil. Additionally, the cocoa flavour means that it can be added to things such as smoothies, yoghurts and milk much more easily. 
WHAT IT DOES
This powder carries the same benefits as the 95% pure curcumin powder, found in the "News & Research" section of our website, but with a few extras, namely:
Powerful antioxidant
Anti-Inflammatory
May relieve Joint Pain
May relieve Arthritis
May relieve general Inflammation and discomfort
Higher Absorption rate
Better taste
WHAT IT CONTAINS
95% pure curcumin powder
pure cocoa powder
black pepper
This powder is formulated to taste great and work wonders.
This product contains 95% pure curcumin powder, which is the highest purity that can be practically achieved. In order for the body to absorb as much as physically possible, black pepper has been added to increase absorption by 2000%. As mentioned, the powder also contains cocoa powder to add health benefits, aid absorption and boost taste.
HOW IS IT CONSUMED?
Add one teaspoon of the powder to whatever your heart desires
Common choices are a smoothie or just a cup of milk
One teaspoon everyday will supply your body with the daily recommended dose of 1000-1500mg
WHERE IS THE POWDER MADE AND BAGED?
Made and manufactured in Australia the organic turmeric 95% curcumin powder we use is third party tested to assure the highest quality and purity of each batch of supplements.
WHERE DOES THE TURMERIC GROW?
In Vietnam on a farm owned managed by a small Gold Coast family business! 
We have 100% transparency and we know they do not use any chemicals or pesticide. To extract the curcumin they use a water-only extraction process.
Vietnam is a country that has a long history in growing turmeric and has seen significant growth in the cultivation of turmeric in recent years. Vietnam has favorable growing conditions for turmeric, with a tropical climate and fertile soil. As a result, the country has become a major producer of turmeric, exporting large quantities to other countries.
MORE INFO
An advanced exploration of the benefits of curcumin can be found in the "news & research" section of our website.
VITAMIN AND DIETARY SUPPLEMENTS SHOULD NOT REPLACE A BALANCED DIET.
Our Premium Dietary Supplements are not a substitute for good nutrition or a balanced diet. They are not in any way superior to or more beneficial than dietary nutrients.
Download the independent 3rd part SGS analysis  of our powder here.
Share with your friends
3 Simple Steps
Find the right supplement for You!
DEFINE YOUR GOALS

What benefits are you aiming for and in what areas do you want to improve your health!

SELECT YOUR SUPPLEMENT

Select the supplement that best suits your expectations and is most supportive to achieving your goals and benefits.

BE CONSISTENT

Live the healthy life you deserve - being active and taking your supplements will make a difference!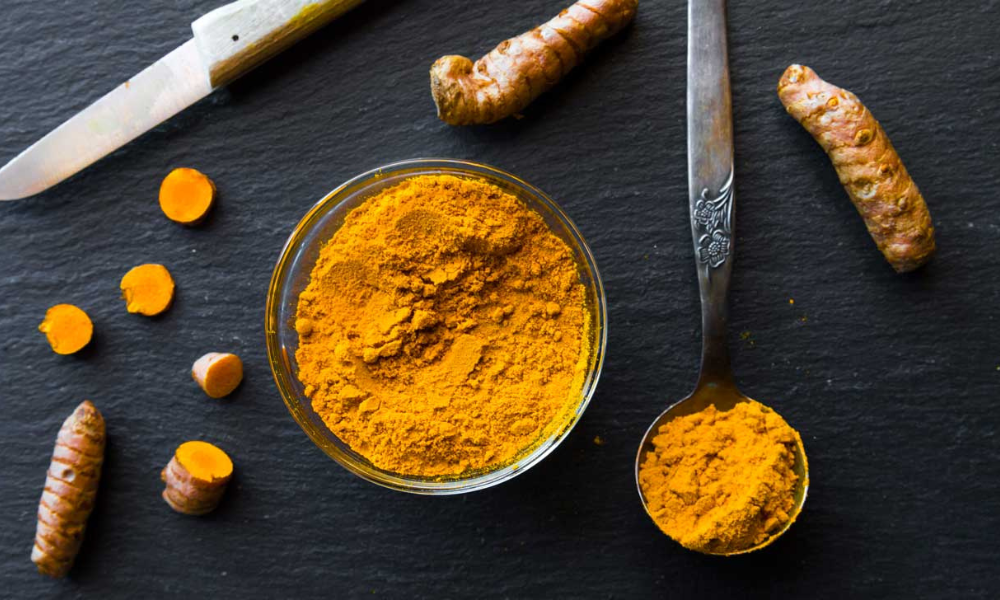 RESPONSIBLY SOURCED
With ethical and climate consciousness being at an all-time high, Nutra Nourished stand for ethical practises and sustainable choices, across the entire production process.
We recognise the challenges associated with providing premium supplement ingredients in a responsible manner. We take pride in working closely with our suppliers to ensure our ingredients are sourced and processed in the most socially responsible way possible, to maintain all the healthy benefits of each ingredient.
Get Mine Now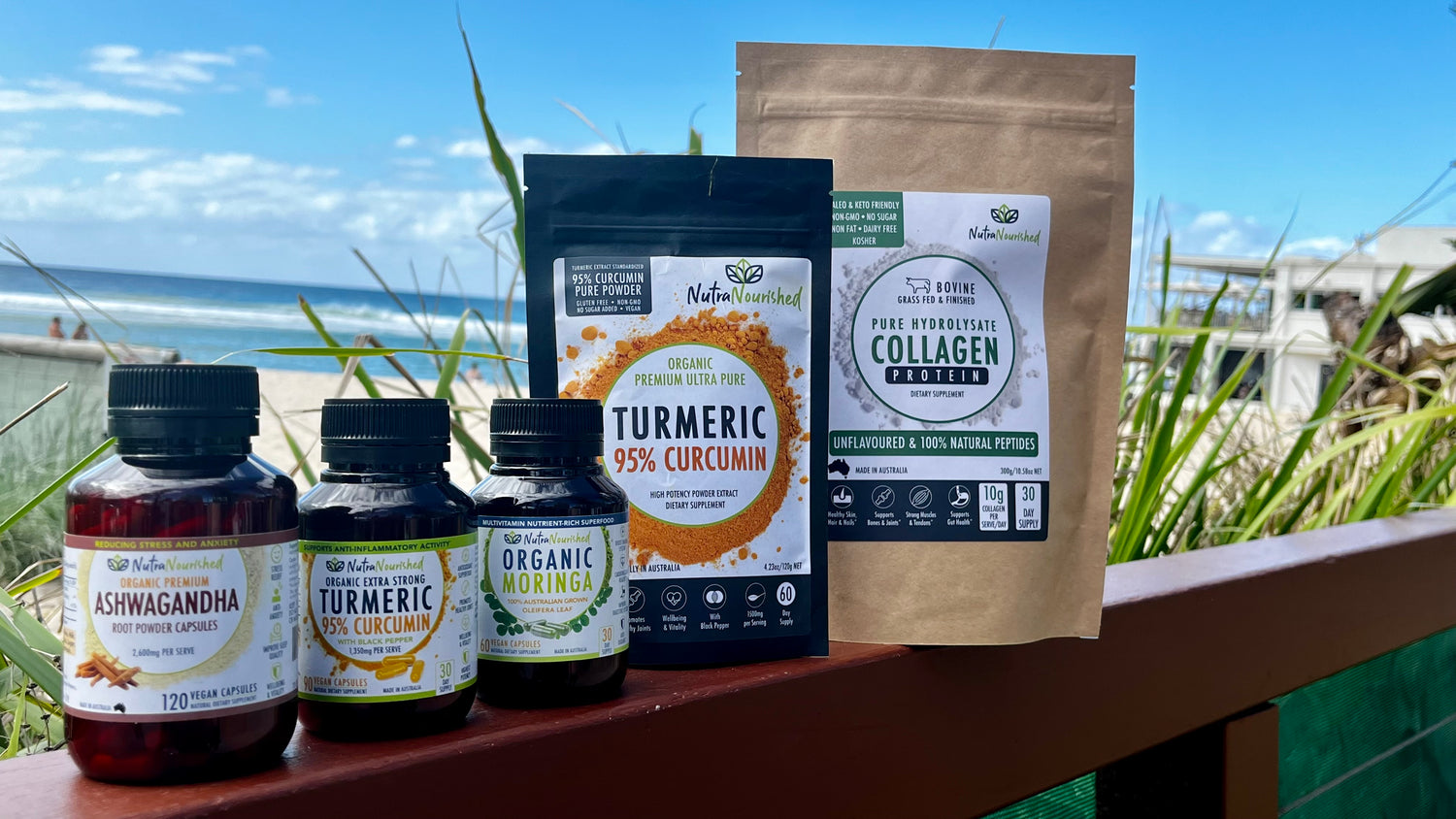 FOCUS ON CUSTOMERS AND SUPPLIERS
Offering customers a high-end premium choice of dietary supplements made in Australia with integrity, is, and always will be a priority.
At Nutra Nourished we take pride in maintaining authentic and loyal relationships with customers, suppliers, and partners, and recognise the challenges associated with providing premium dietary supplements in a responsible manner.
We work closely with our suppliers to ensure all ingredients are sourced and produced in the most ethical way possible.
Get Mine Now
LIVE THE HEALTY LIFE YOU DESERVE
At Nutra Nourished we believe that the right supplements can help you living the healthy life you deserve! This is a daily process, and itvolves more than good supplements but an overall healthy lifestyle.
We do what we can do to provide and support you on your health journey providing you the best quality of premium dietary supplements made in Australia.
Our supplements are made to support you day by day and provide you healthy relevant nutritions, vitamins, and minerals - for you to feel better, stronger, and empowered.
Our supplements are perfect for those looking for premium quality, fair sourcing and certified manufacturing.
Get Mine Now