Full Body Support Bundle with essential Supplements (Turmeric 95% Curcumin, Moringa, Diatomaceous Earth, MSM)
You are covered by our 30-DAY MONEY-BACK-GUARANTEE
Regular price
£89.00 GBP
Sale price
£71.00 GBP
Unit price
per
Sale
Sold out
Pay with Zip – Own it now, pay in 4
This new Full Body Support Bundle includes some of the most essential supplements your body needs for overall well-being and health.
It supports your joints, sleep, detox, digestion, your skin - and a lot more.
Turmeric 95% Curcumin Extract Capsules (30-day supply) benefits
Powerful antioxidant

Anti-Inflammatory
Relieve Joint Pain
Relieve Arthritis
Relieve general Inflammation and discomfort
and many many more
Diatomaceous Earth (250g) benefits
Strengthens hair, fingernails, tendons, blood vessels, cartilage, and teeth
Help transport calcium around the body

strong anti-aging effects
cleanses the digestive system
improves your gut health
removes toxins and parasites
increases nutrient absorption
MSM Capsules (30-day supply) benefits
increases nutrient absorption
Supports your body to produce collagen
Strengthens hair and fingernails
natural source of sulfur which has many structural and functional roles in the body
supports anti-aging through increased glutathione levels
improves skin health by strengthening kreatin
Moringa Capsules (30-day supply) benefits
Help transport calcium around the body
Boost your immune system
Help transport calcium around the body
Support the metabolism and the cell structure of the body
Strengthen the cardiovascular system
Detoxify the body of toxins
Promote proper digestion and the normal function of the liver and the kidneys
supports normal blood sugar levels in the body
Promote a better sleep and give a feeling of general well-being
support the body's anti-inflammatory mechanisms, have a positive effect on healthy weight loss and rejuvenate energy and vitality
detoxifying
Provides Antioxidants and Anti-Inflammatory Compounds
Balances Hormones and Slows the Effects of Aging
Helps Improve Digestive Health
Balances Blood Sugar Levels, Helping Fight Diabetes
Protects and Nourishes the Skin
Helps Stabilize Your Mood and Protects Brain Health
FREE BONUS: Turmeric Instant Coffee with 95% Pure Organic Curcumin
beautiful mountain coffee blend with all the health benefits of our turmeric 95% curcumin powderPowerful antioxidant

Anti-Inflammatory

Relieve Joint Pain

Relieve Arthritis

Relieve general Inflammation and discomfort
Share with your friends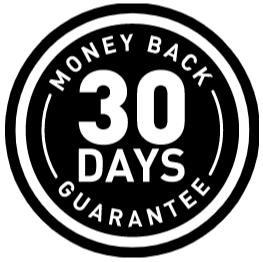 Shop with Confidence
We understand buying supplements is a matter of trust.
Two things are required to build your trust in us before you place your order:
1. Positive feedback from other independent parties - so please read the reviews from customers located all around Australia and the U.S.A. mainly
2. Reduce your risk as much as possible - the last thing we want is unhappy customers. So you are covered by our 30-Day Money-Back-Guarantee if you are unhappy with the product! Just contact us and we will refund you - No questions asked!