⭐ Improved Cognitive Function
⭐ Nervous System Support
⭐ Reduced Inflammation
⭐ Digestive Health
⭐ Immune System Boost
You are covered by our 30-DAY MONEY-BACK-GUARANTEE
30% OFF ALL STOCK & FREE DETOX EBOOK (Value $49.90) - BUY NOW - WHILE STOCKS LASTS
Regular price
$52.90 AUD
Sale price
$37.03 AUD
Unit price
per
30% Off Sale
Sold out
Pay with Zip – Own it now, pay in 4
30-Day Money Back Guarantee
Shop with confidence! If it is not the right supplement for you simply get your money back within the first 30 days - no questions asked!
Made in Australia
Highest Premium Quality - Made in a certified food facility - for Your peace of mind!
3-5 Day AU & US Delivery
Our priority is to deliver your products to you as quickly as possible. Plus, when you spend over $75, enjoy free shipping on us!
Product Information

Lion's Mane, scientifically known as Hericium erinaceus, is a type of edible and medicinal mushroom. It gets its name due to its distinctive appearance, which resembles the shaggy mane of a lion. This mushroom is known for its potential health benefits and culinary uses.

Lion's Mane mushrooms typically have long, cascading, white or cream-colored spines that grow outward, forming a mass that can look like a fluffy lion's mane. It's native to North America, Europe, and Asia and can be found growing on the trunks of hardwood trees, particularly oak and beech.

In traditional medicine, especially in Asian cultures, Lion's Mane has been used for centuries to address various health concerns. Modern research has started to validate some of these traditional uses, suggesting that Lion's Mane may have potential benefits for cognitive function, nerve health, inflammation reduction, digestive health, and immune system support.

In culinary circles, Lion's Mane is prized for its unique flavor and texture. It has a mild, seafood-like taste and a tender, almost meaty texture when cooked. It's often used in dishes such as stir-fries, soups, and as a meat substitute for vegetarian and vegan recipes.

Lion's Mane mushrooms are also available in supplement forms like capsules, powders, and extracts, making it easier for people to incorporate them into their diets for potential health benefits.
Benefits

Lion's Mane (Hericium erinaceus) is a type of mushroom known for its potential health benefits. Here are the main benefits associated with Lion's Mane:

Improved Cognitive Function: Lion's Mane has been studied for its potential to enhance cognitive function. It may support memory, concentration, and overall brain health. Some people use it to help with mental clarity and focus.

Nervous System Support: This mushroom contains compounds that can help support the growth and repair of nerve cells. It may have a neuroprotective effect and could be beneficial for conditions related to nerve health.

Reduced Inflammation: Lion's Mane has anti-inflammatory properties that can help reduce inflammation in the body. Chronic inflammation is linked to various health issues, and consuming Lion's Mane may contribute to overall wellness.

Digestive Health: Some studies suggest that Lion's Mane may support digestive health by promoting the growth of beneficial gut bacteria. A healthy gut microbiome is associated with improved digestion and better overall health.

Immune System Boost: Lion's Mane contains compounds that may enhance the activity of the immune system. It could help the body better defend itself against infections and illnesses.
Ingredients

- 100% Lion's Mane Powder (1:1)
- Vegan capsules

In powdered form, Lion's Mane is ground from dried mushrooms.
The ingredient is 100% pure Lion's Mane mushroom powder in a 1:1 ratio.
How to take it

Take four capsules per day, ideally with food to help absorption
or
You can also take 2 x 2 capsule spread over the day.

Made in Australia

Made and manufactured in Australia in a certified food facility, giving you the peace of mind you need with supplements.
Origin of ingredients

Grown in Australia - for best premium quality! Giving you peace of mind for best premium quality while supporting local businesses and farmers.
Disclaimer

VITAMIN AND DIETARY SUPPLEMENTS SHOULD NOT REPLACE A BALANCED DIET.

Our Premium Dietary Supplements are not a substitute for good nutrition or a balanced diet. They are not in any way superior to or more beneficial than dietary nutrients.

- Always read the label and follow the directions for use.
- Always consult with your Health Professional before taking this Herbal Food.
- Not to be taken when child-bearing or breastfeeding
- Not to be used in children under the age of 18
- This Herbal Food does not replace a Balanced Diet.
- This food is not a sole source of nutrition and should be consumed in conjunction with a nutritious diet.
- Avoid this product if you are allergic or sensitive to any of the ingredients.
Share with your friends
View full details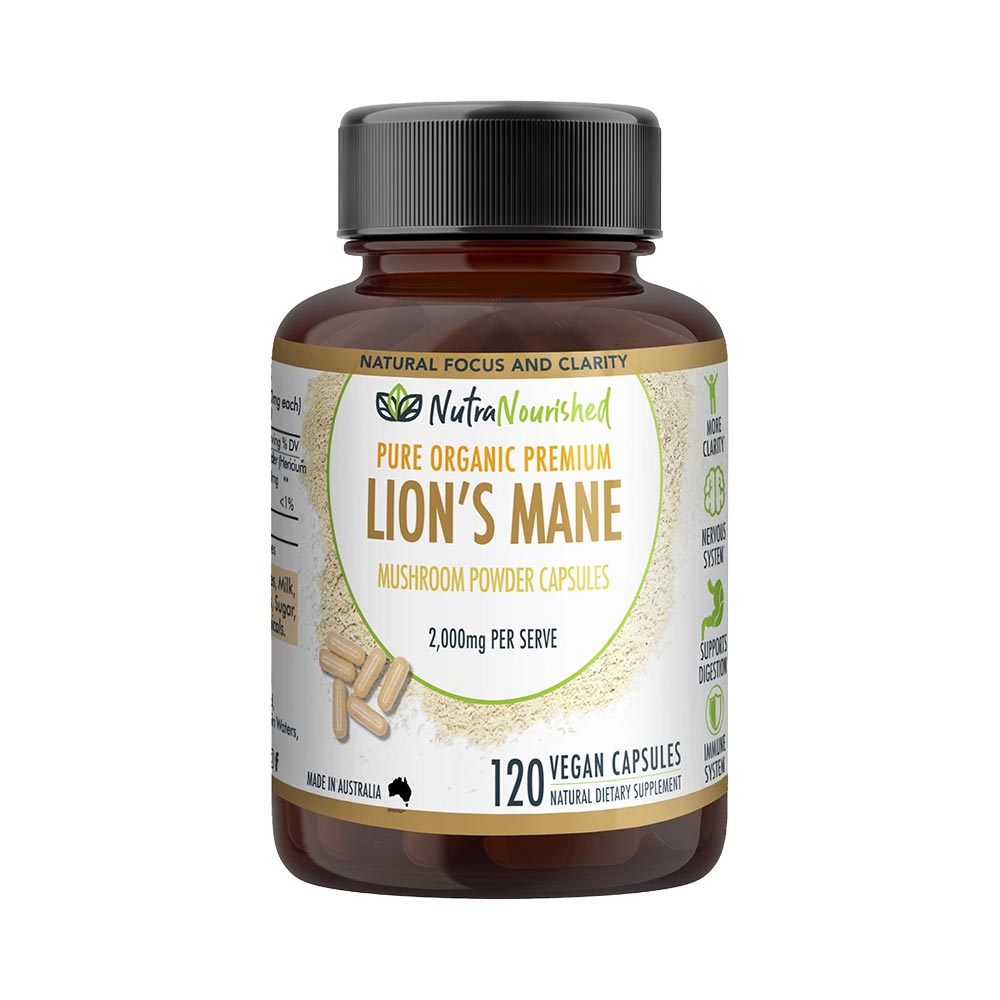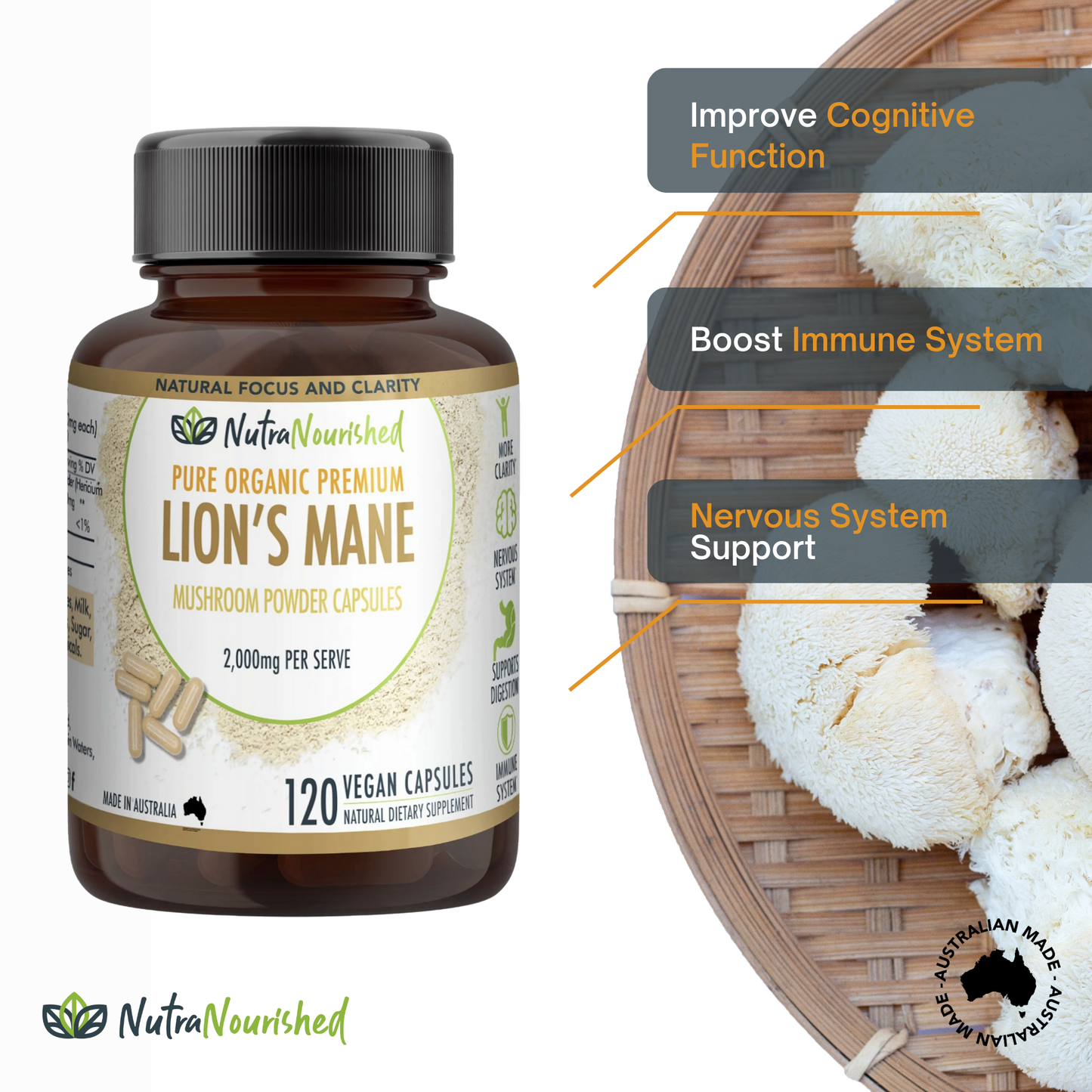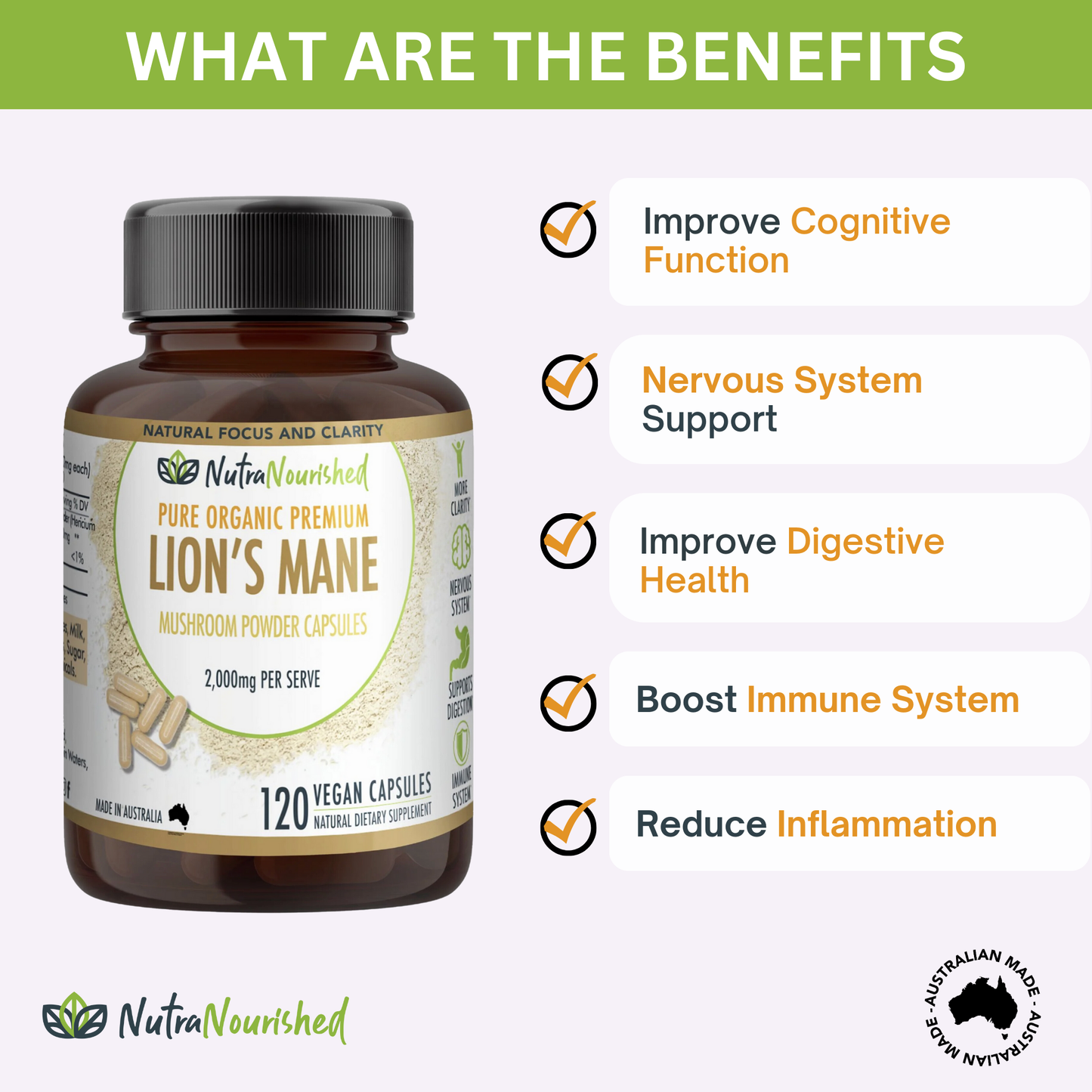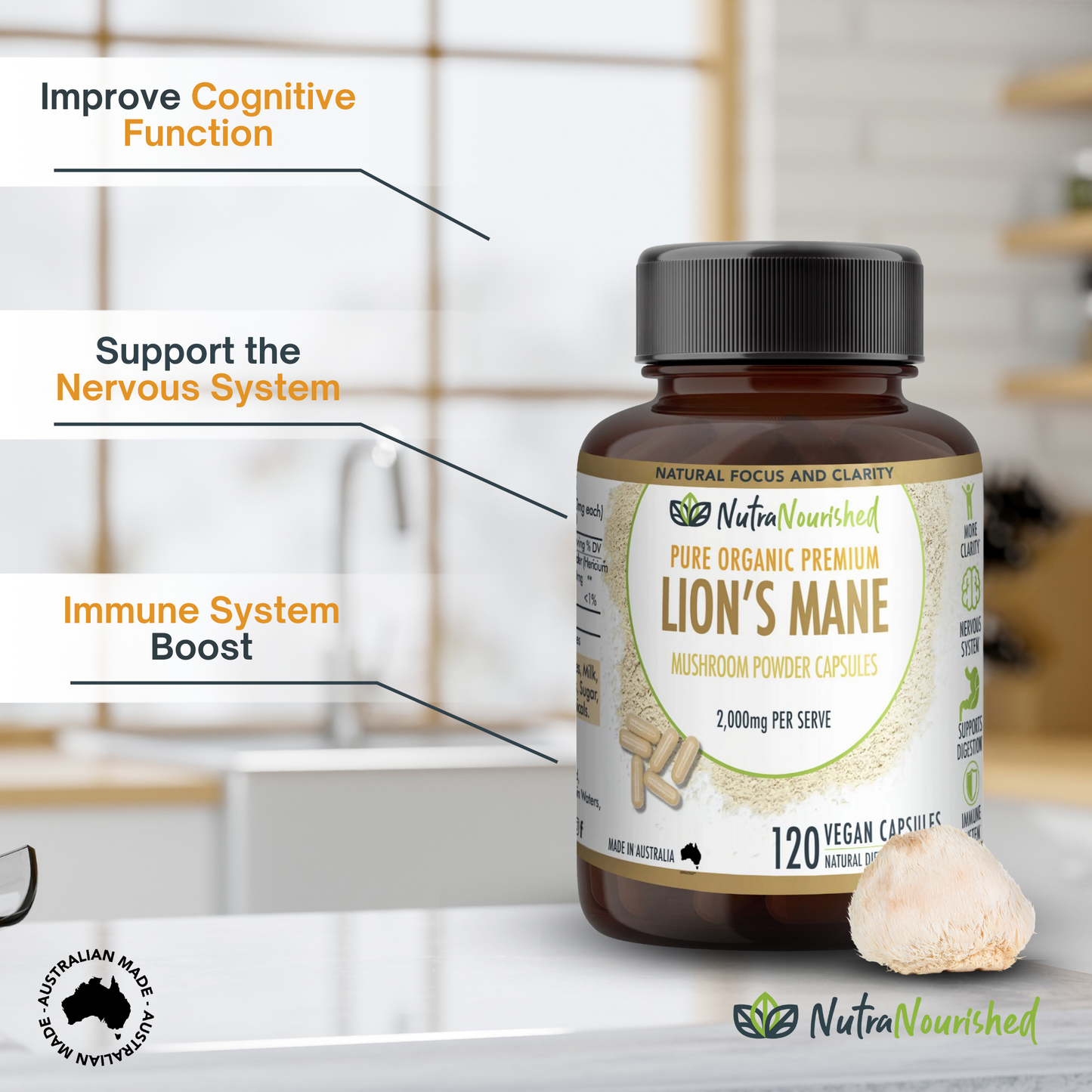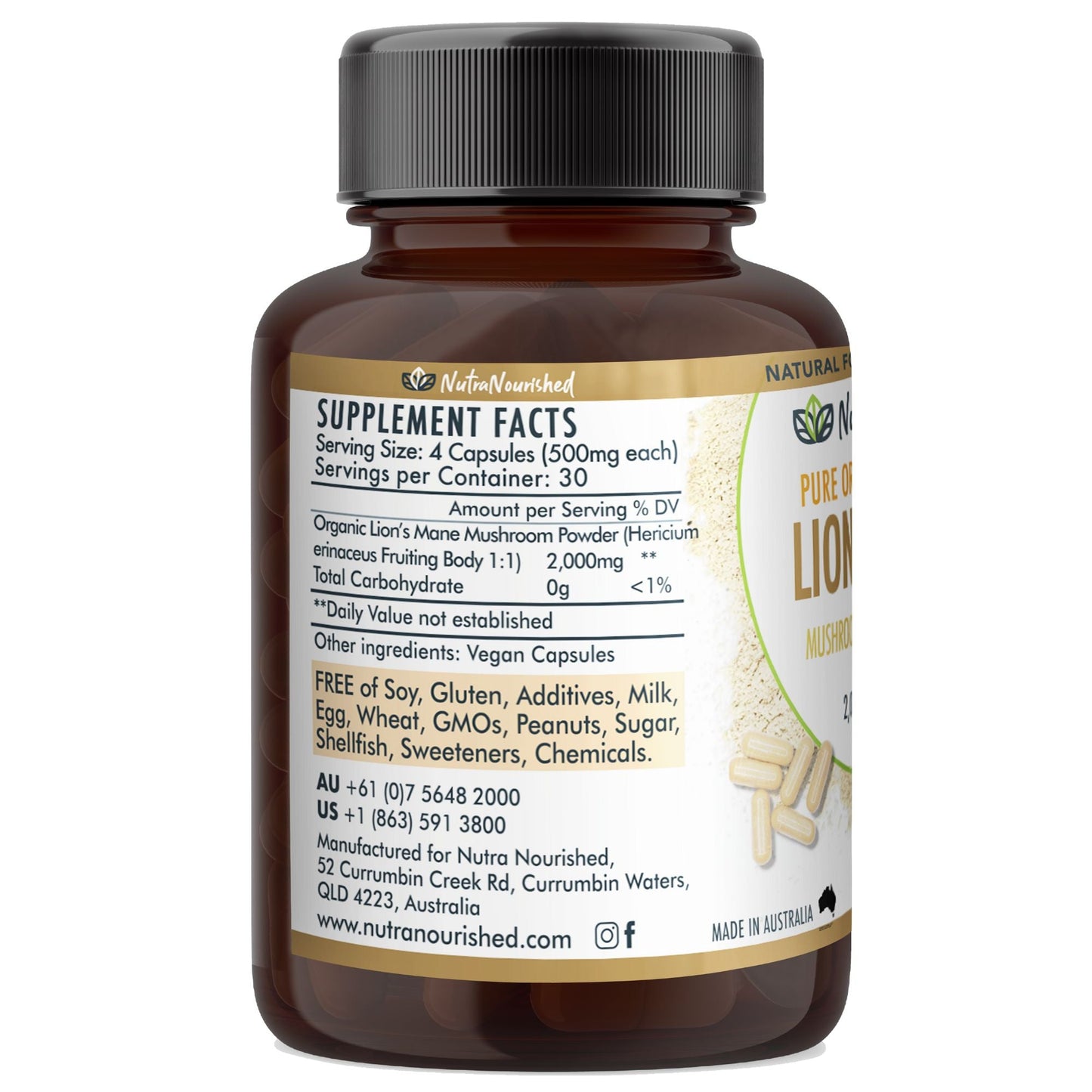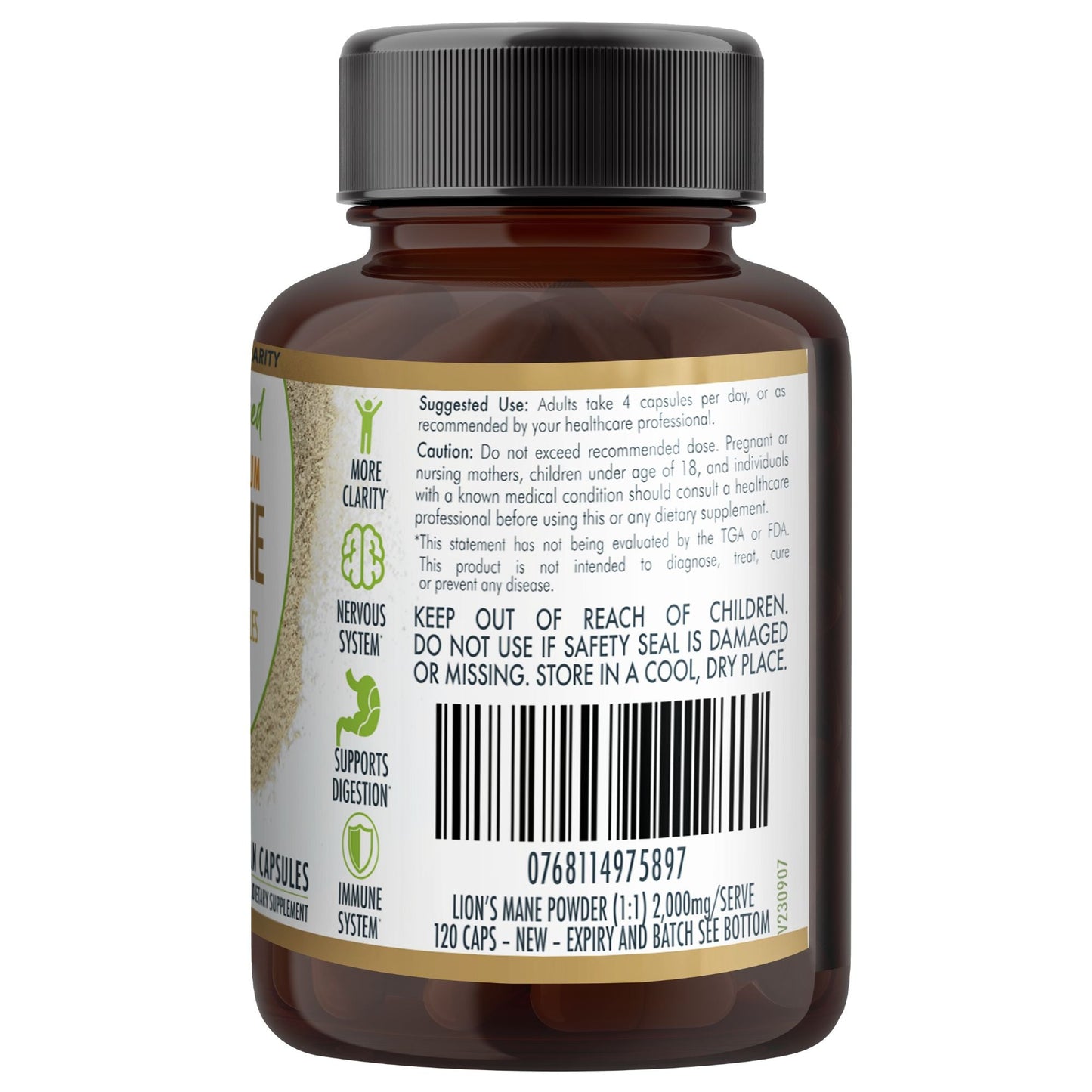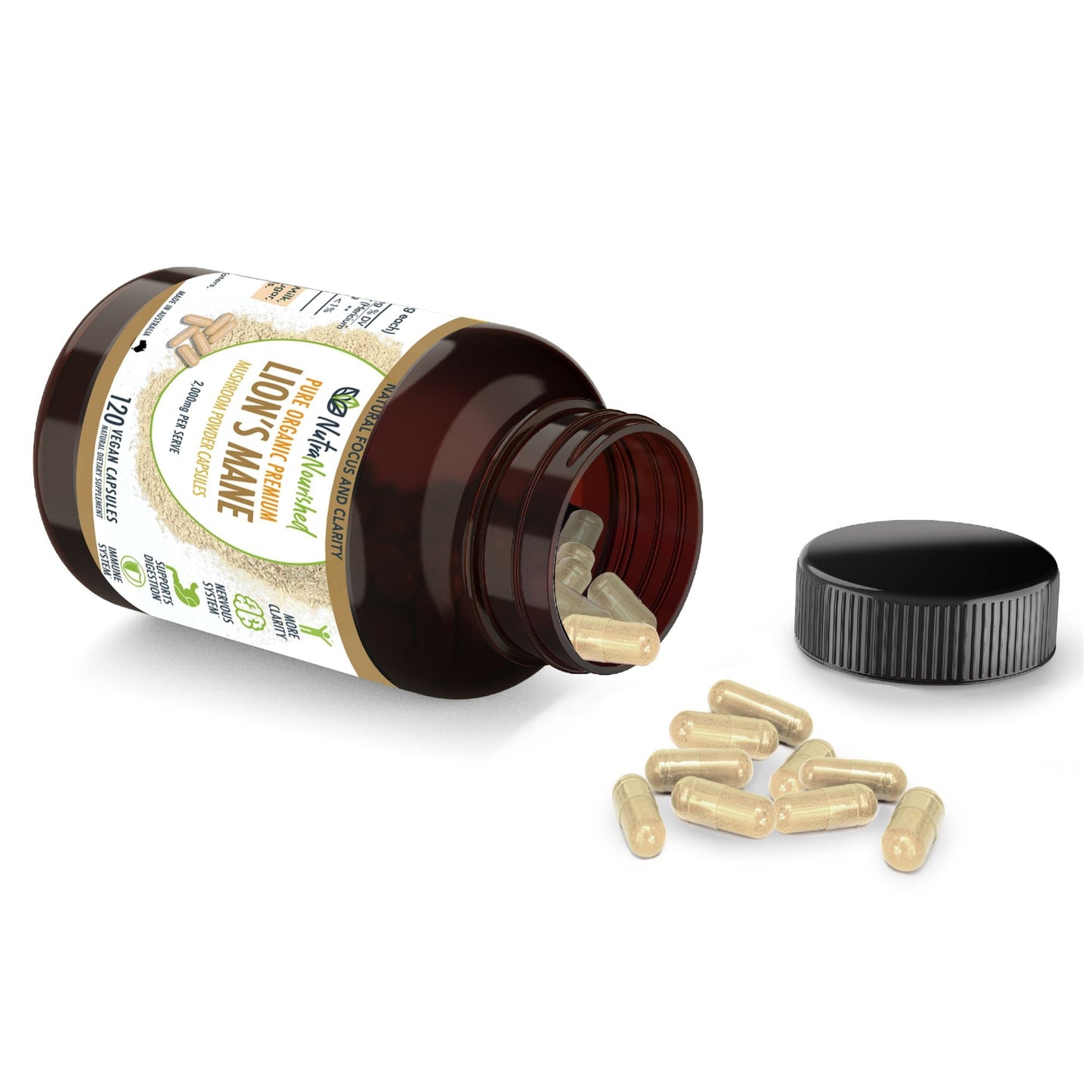 3 Simple Steps
Find the right supplement for You!
DEFINE YOUR GOALS

What benefits are you aiming for and in what areas do you want to improve your health!

SELECT YOUR SUPPLEMENT

Select the supplement that best suits your expectations and is most supportive to achieving your goals and benefits.

BE CONSISTENT

Live the healthy life you deserve - being active and taking your supplements will make a difference!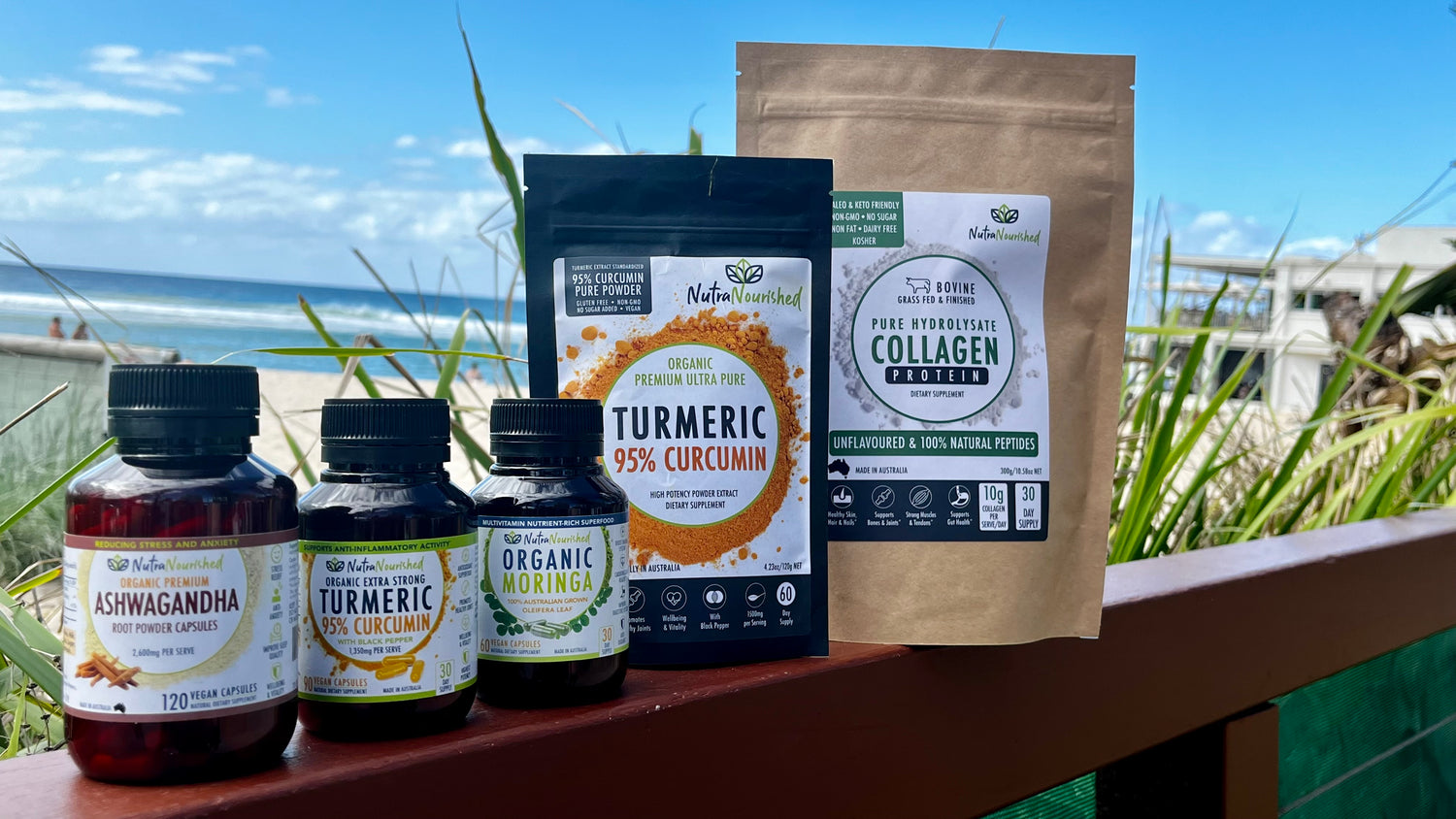 RESPONSIBLY SOURCED
With ethical and climate consciousness being at an all-time high, Nutra Nourished stand for ethical practises and sustainable choices, across the entire production process.
We recognise the challenges associated with providing premium supplement ingredients in a responsible manner. We take pride in working closely with our suppliers to ensure our ingredients are sourced and processed in the most socially responsible way possible, to maintain all the healthy benefits of each ingredient.
Get Mine Now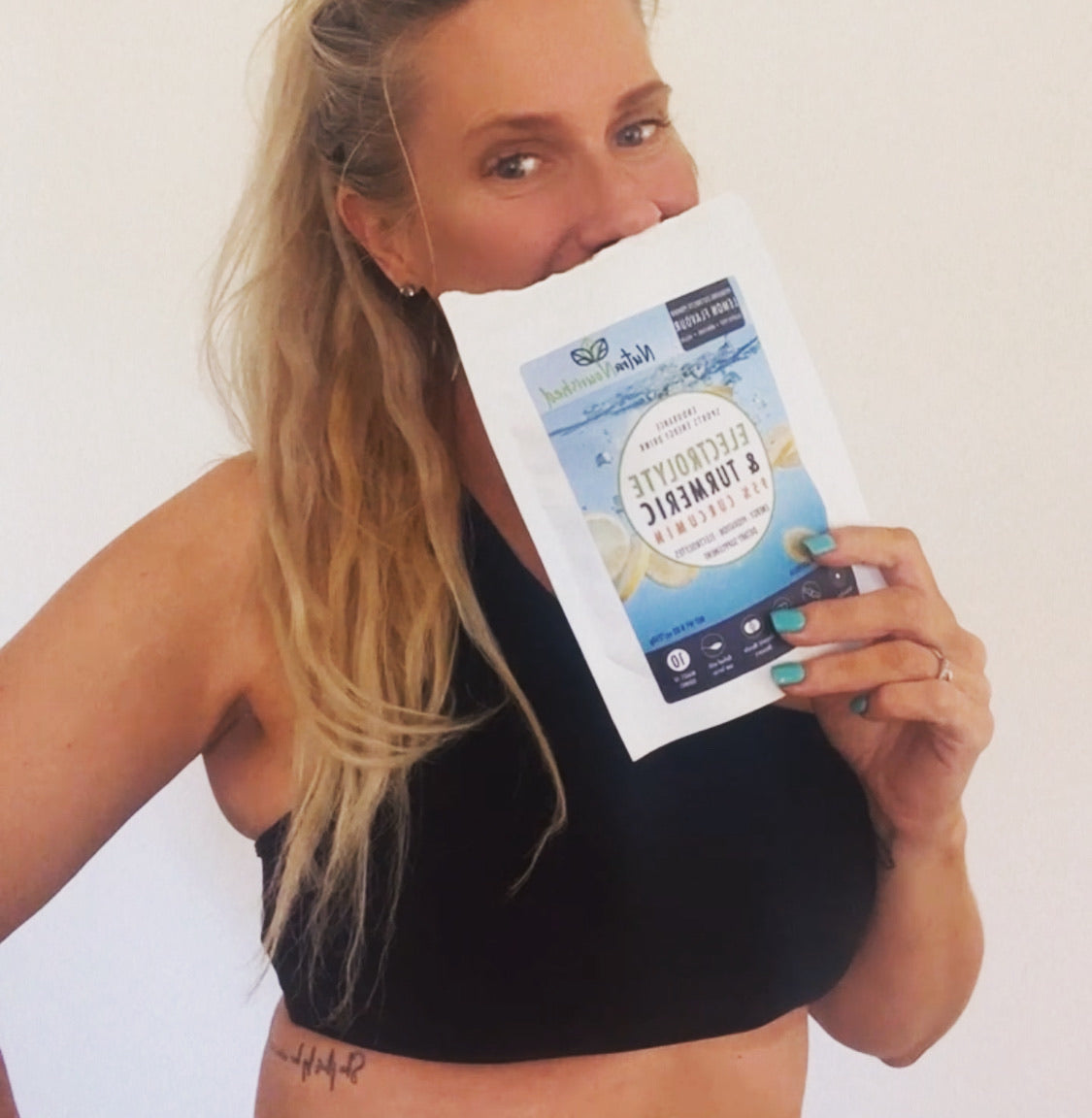 FOCUS ON CUSTOMERS AND SUPPLIERS
Offering customers a high-end premium choice of dietary supplements made in Australia with integrity, is, and always will be a priority.
At Nutra Nourished we take pride in maintaining authentic and loyal relationships with customers, suppliers, and partners, and recognise the challenges associated with providing premium dietary supplements in a responsible manner.
We work closely with our suppliers to ensure all ingredients are sourced and produced in the most ethical way possible.
Get Mine Now
LIVE THE HEALTY LIFE YOU DESERVE
At Nutra Nourished we believe that the right supplements can help you living the healthy life you deserve! This is a daily process, and itvolves more than good supplements but an overall healthy lifestyle.
We do what we can do to provide and support you on your health journey providing you the best quality of premium dietary supplements made in Australia.
Our supplements are made to support you day by day and provide you healthy relevant nutritions, vitamins, and minerals - for you to feel better, stronger, and empowered.
Our supplements are perfect for those looking for premium quality, fair sourcing and certified manufacturing.
Get Mine Now
FIND OUT WHY 5,000+ HAPPY CUSTOMERS RECOMMEND US